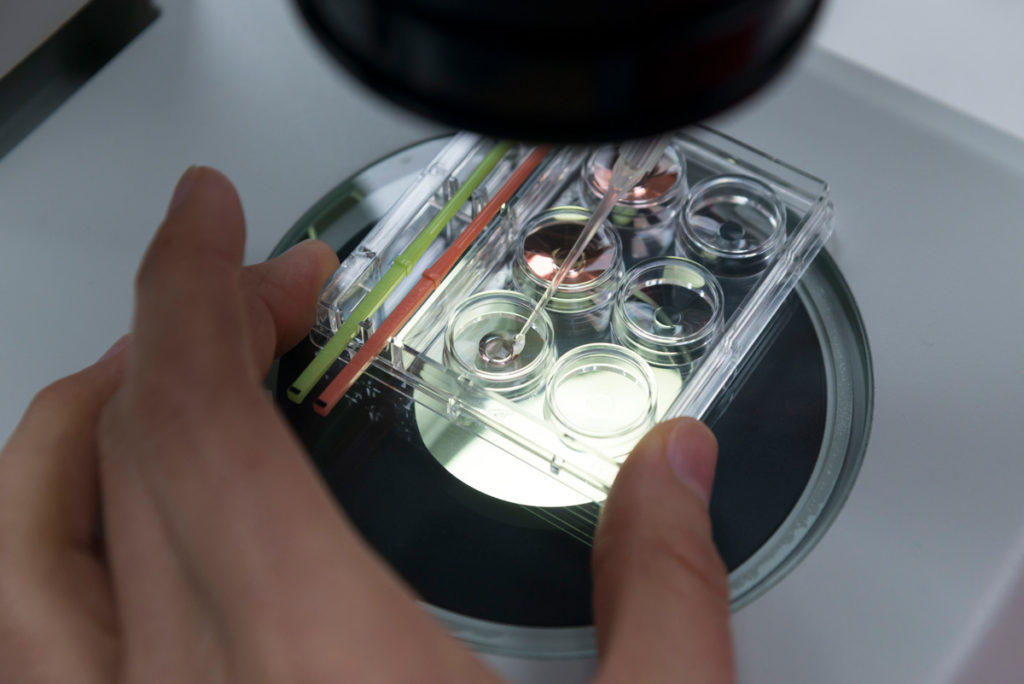 A recent study published by L. Rienzi et al. in Human Reproduction Journal, shows that a relative number of imported donated vitrified oocytes are effective, efficient and safe; and ensure a reasonably good outcome in terms of balancing treatment costs with a thoughtful cycle management plan.
Over time, the use of donated oocytes has become more and more common. Particularly for the treatment of age-related fertility decline, or for repeated IVF failure and other indications, such as the risk of transmitting a genetic disorder. Nonetheless, the high reliability of oocyte cryopreservation performed via vitrification permits the creation of donor egg banks and the use of vitrified-warmed donor oocytes. It allows us to improve the management strategies underlying donor programs by overcoming the limitations imposed by fresh eggs.
Cross-border oocyte donation treatments are carried out using different strategies. The more popular involves the importation of well-defined number of donated vitrified oocytes per couple. Then, warmed to undergo ICSI with fresh sperm from the male partner and followed by single embryo transfer. The supernumerary viable embryos are cryopreserved for a second attempt if the first fails or for a second child.
The most relevant finding of this study has shown that the use of eight to nine imported donated vitrified oocytes allows a cumulative live birth delivery rate per warming cycle higher than 50%. This is a reasonably good result with regards to balancing the costs of the treatment with a thoughtful cycle management plan. In addition, single embryo transfer represents a more efficient and suitable strategy in order to reduce the incidence of multiple pregnancy particularly in advanced maternal age and after oocyte donation cycles.
Rienzi L. Cimadomo D. Maggiulli R. Vaiarelli A. Dusi L. Buffo L. Amendola MG. Colamaria S. Giuliani M. Bruno G. Stoppa M. Ubaldi FM. Definition of a clinical strategy to enhance the efficacy, efficiency and safety of egg donation cycles with imported vitrified oocytes. Human Reproduction, 2020. Link to the study.
See more relevant publications with the Cryotop® Method here